Valley Print Logistics uses Microsoft 365 as a single sign-on system to manage our user accounts. In order to create a user account, follow these instructions.
First, go to the Valley Print Logistics login page and click on the "Sign in with Microsoft" button…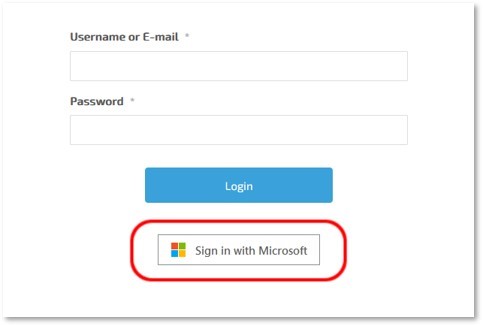 Second, after clicking on that button, you are then directed to a login form with Microsoft 365. On that form you'll see a link to create an account…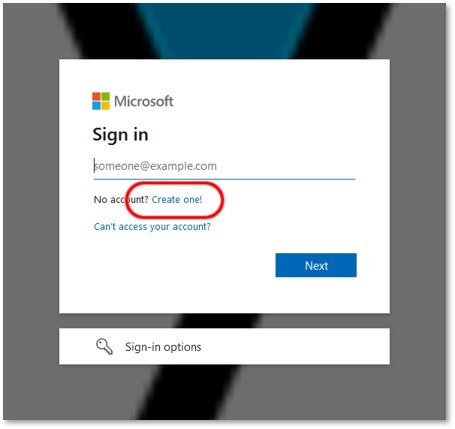 Click on "Create one!" to start the account creation process.
Third, once you start the process, you'll see this screen…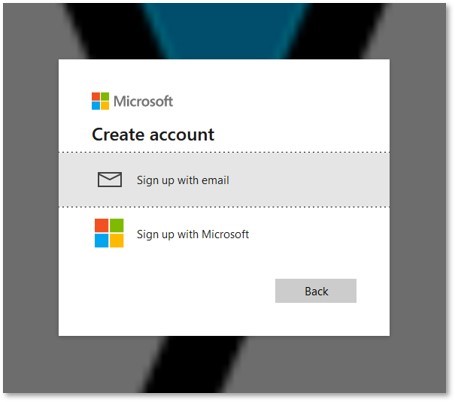 Click on the "Sign up with email", which then takes you to this screen…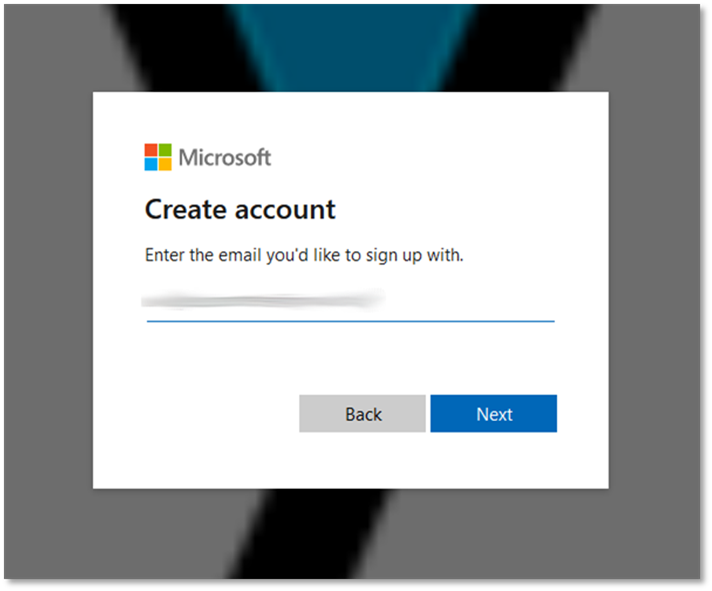 Fourth, type in your email address and press Next, which then displays this…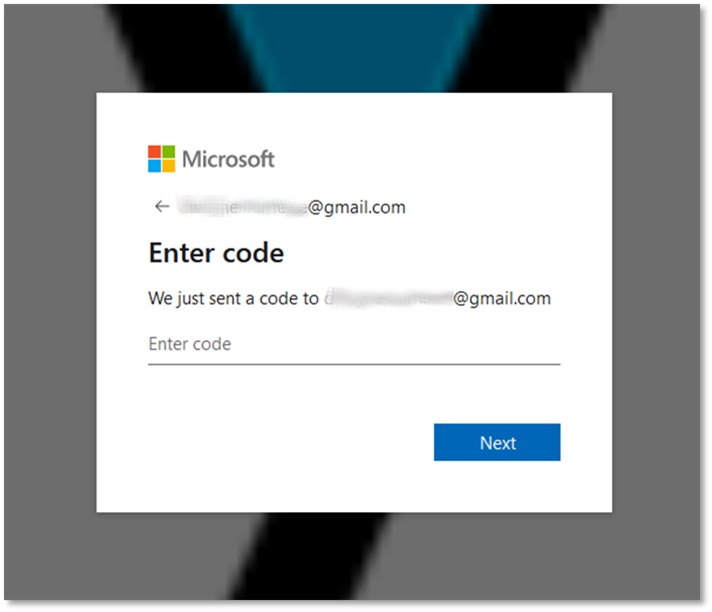 Fifth, check your email, then enter the code sent to you by Microsoft, and then press Next.
Sixth, you should now see a permissions request page…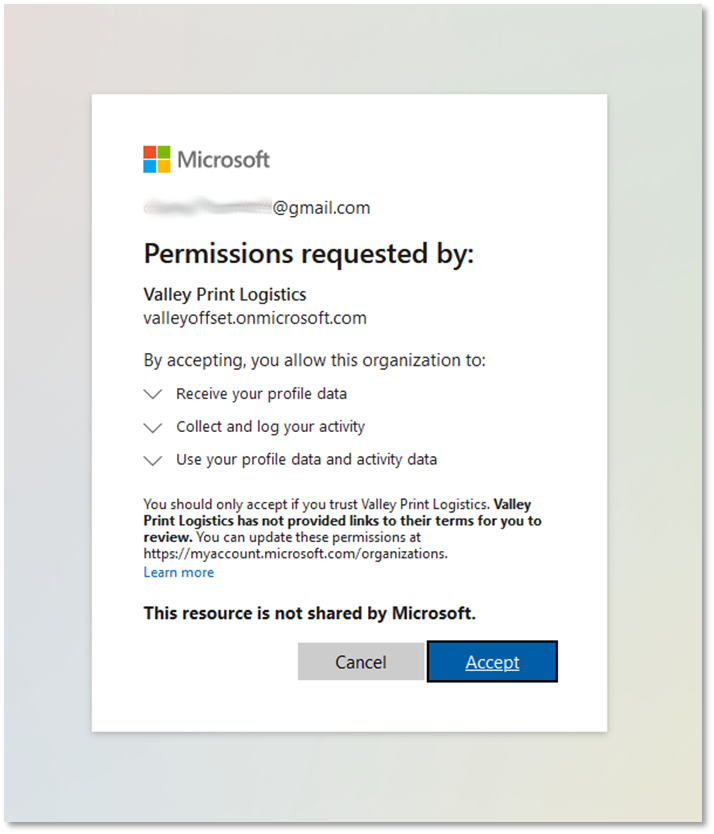 Press Accept.
Seventh, you're now asked to provide more details…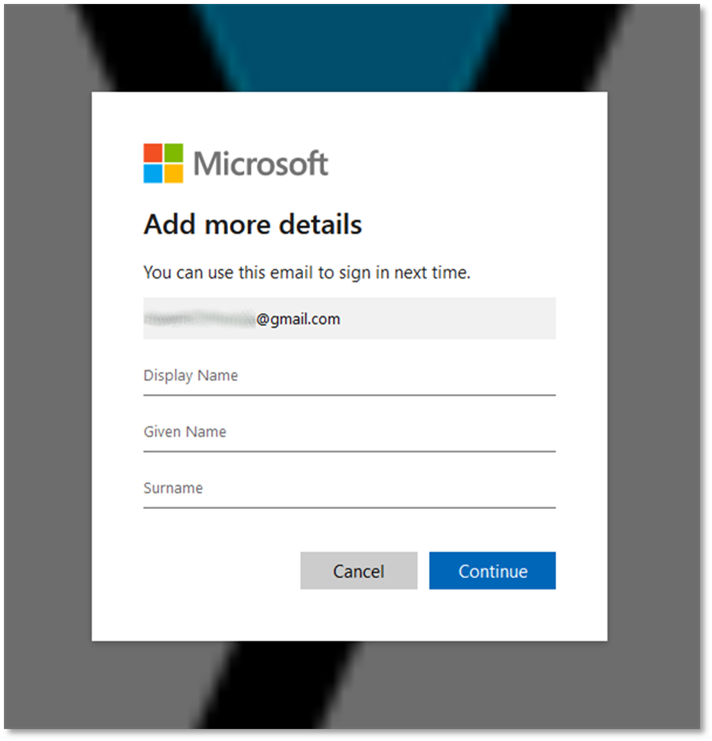 Please type in the display name you want, your first name, and your surname, and then press Continue.
After a few moments you're redirected to the Valley Print Logistics new user page.
We will manually review of your account request, and all your information. Once complete, your account is upgraded from a "new user" account to a "customer" account, and you'll receive an email letting you know the process is complete.